Seminar White Time Healer Level IV
In this five-day seminar you will learn many things that will have a big impact on your spiritual development for now and even a long time after the seminar. Much of the "knowledge" in this seminar will be viewed in the universe as the " Higher School" of White Time Healing. In this seminar you will learn something about the knowledge and wisdom of White Time and the philosophy behind it. It gives you the opportunity to experience life in a whole new way and to look with different eyes.
You 'll have everything around us to better understand and create a desire to work with all of this together. You'll need to develop a deeper understanding of Mother Earth, the Universe and "Anything". This " knowledge" will open your understanding and feeling for the Holy principles and Fundamental truths of the universe and strengthen so that you can look past the stage of life; or the real life behind life.

These holy principles and fundamental truths form the "backbone" of all " knowledge" of the universe and of " all that is ". It will open yourself for a higher spiritual understanding, which will open up again for a complete spiritual enlightenment. The last section was written by Channie Cha Centara (as well as the teaching material comprising about 130 pages for Level IV).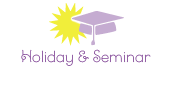 Do you still have some questions or want to participate in this seminar?
Then contact me or sign up here via this form.
Overview of the course contents of Level IV: 
Many exercises regarding your visualization, concentration and focus

methods to better maintain contact with your Higher Self and Mother Earth, with nature, plants and animals as well as to develop the love even more in yourself
Scanning Chakras, organs and the spine in a more advanced way
Further development of your third eye
Your Etheric body is activated so that you can in fact operate etherically
Cooperation with "the highest of the highest"
Removing negative cords that affect People and connect them with negative situations and people
cleaning the soul urn
very deep chakra cleansing back to the first incarnation
Use of new very powerful tools for distance healing, treating groups of people from 50 to 500 people simultaneously, which can be extended to up to 5,000 50,000 500,000 persons etc.
Method for continuous remote healings over 24 hours per day, over a week to a month, half a year, 1 year
removal of etheric implants
Complete setting up of a new body with colors, in the case of very serious diseases
application of crystal healing settings to connect with Mother Earth, planets, suns, solar systems, galaxies , the universe and an alternate universe
learning how to channel
Guided Meditations and soul traveling
The aim of training White Time Healer Level IV is ...
to teach very profound methods of energy healing and spiritual healing, with which strong cleansings of the energy body, aura and chakras back to the first incarnation can be made.

The methods trained at this level can be applied immediately as part of a healing practice and after some practice remote healing. The Complete Another Level allows the learning of additional, relevant to practice White Time Healing methods (see White Time total training).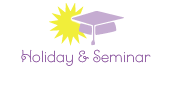 Do you still have some questions or want to participate in this seminar?
Then contact me or sign up here via this form.
At the end of this training seminar each student receives a certificate.
This seminar lasts five days, from 9 to about 18 p.m. and costs 999, - € (plus VAT) including seminar materials, lunch, tea, coffee and water.
IMPORTANT: 
An energetic treatment with Universal White Time Healing serves to promote self-healing and the improvement of well-being and is not a substitute for diagnosis and medical treatment of diseases by a doctor or health practitioner. Therefore health problems should always be medically investigated before an energetic healing session can take place.