Seminar White Time Healer Level II
In the second level, you will learn various techniques that are of great use to you and to help others achieve a higher quality of life. You learn to use your mind power to manifest things. Your White Time Healing channel is opened and intensified by an upgrade even further. This corresponds to 150 hours healing power. Additionally, you receive three new forms of energy with profound healing quality (e.g. an impenetrable white light), which cleanses very dark and low vibrating energy frequencies.
Levels I to IV are based on each other. With each level you will be trained further treatment options with White Time, going deeper and deeper, even to treatment options healing blockages in the first incarnation. This course provides theoretical and practical knowledge, so that the healing method can be applied immediately.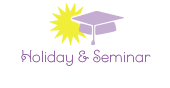 Do you still have some questions or want to participate in this seminar?
Then contact me or sign up here via this form.
Here is an overview of the learning content of the seminar Level II
The seminar will take place over two days. The seminar provides theoretical and practical content, including detailed seminar documents. Here is an overview of the seminar content:
learning to use different powerful visualization techniques a

dditional three new light techniques for healing

Creating and inserting light tubes (special technology with up to 3 months of healing effectiveness)
The installation and the use of light walls for cleansing and protection (of people, rooms, etc.)
The use of pure white light (protection against and removal of very dark and negative energies)
The balancing of a person with the the universal symbol of unconditional love
A very intense, powerful technique for cleansing, repairing and harmonization of the chakra system
cleansing of lungs and stomach
Closing of energy leaks in the body and energetically grounding of a person
Methods to enhance the healing energy in distance healing
Energy can flow in rooms sensing
application of very effective protection symbols against negative energies and attacks
The Golden Movement part II, the earthly part.
At the end of this training seminar you will receive a certificate.
The aim of training White Time Healer Level II is ...
to provide in-depth energy healing methods by which specific energetic cleansing and protective measures can be taken, also targeted treatments can be made to the aura and chakras to cleanse, activate and repair them.

The methods trained at this level can immediately be applied as part of a healing practice and are used by distance healing. The completion of this level allows the learning of additional, relevant to practice White Time Healing.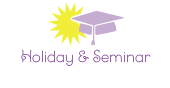 Do you still have some questions or want to participate in this seminar?
Then contact me or sign up here via this form.
IMPORTANT: 
This seminar lasts two days, from 9:30 am until about 18:00 clock clock and costs 325 EUR (plus VAT) including seminar materials, snacks, tea, coffee and water.
Note:
An energetic treatment with Universal White Time Healing serves to promote self-healing and the improvement of well-being and is not a substitute for diagnosis and medical treatment of diseases by a doctor or health practitioner. Therefore health problems should always be medically investigated before an energetic healing session can take place.