Healing with Angels and Ascended Masters
Universal White Time Healing is a method that works with cosmic, universal energy, called White Time or White Light. Since white light contains all the colors of the spectrum, each and every light frequency can be used for a White Time Healing session with the help of angels and ascended masters.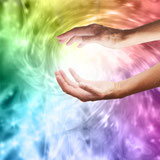 The practitioner who learned the method and was inaugurated, has been connected to the White Time Channel by his crown chakra and is thus connected to these healing energy frequencies. The White Time energy flowing through the crown chakra is then transmitted through the hands of the initiate to the client. Since this energy transfer is quite intense, client and practitioner can feel it a lot and work very well together intuitively. Because during a treatment messages can come through that are important for the client. Both may see colors, pictures or hear words. 
White Time can also be transmitted via distant healing to people, animals, plants, places, peoples, and - this is very unique - in situations in the present and future. The latter is a very intense form of manifestation, which is powerfully supported by the remote healing. The complete White Time Healer course package includes four levels for White Time Healer education that build on each other. Each student can determine by himself how far he wants to go in his White Time Healing education.
Since 1993 White Time Healing has been taught on earth and spread all over the world by Channie Centara Cha (real name Channie West), the main teacher of Sweden and Ambassador for Universal White Time Healing on earth. UWTH is already practised in Sweden, America, England, the Netherlands and Belgium. Channie is an intelligent, wise, pure light being and incarnated here on Earth to support and help in the transformation process of the New Earth. And in the development of consciousness for the start of a new era.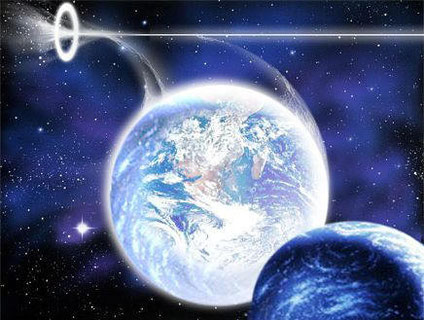 IMPORTANT:
An energetic treatment with Universal White Time Healing serves to promote self-healing and the improvement of well-being and is not a substitute for diagnosis and medical treatment of diseases by a doctor or health practitioner. Therefore health problems should always be medically investigated before an energetic healing session can take place.