Holiday & Seminar
From 27 february to 12 march 2016, there will be a unique possibility of taking the course of Universal White Time Healing for Beginners (Level I) Seminar in german language and in conjunction with an awesome vacation trip. To this end, we travel to Kenya, where you can expect a really exciting overall program, but also a lot of time to rest, relax and explore.
The complete Holiday & Seminar offer at a glance
The Spiritual Seminar from 27 february to 12 march 2016 in Kenya includes:
Seminar White Time Healer Level I spread over four days

African drum class with African dance
13 days in double room at Hotel Sonrisa with private beach at Diani Beach in Kenya
3 days safari experience in two Kenyan National Parks
Visit a traditional medicine man
Visiting a Holy place eventually with Earth Healing
Transfers from / to Airport - Hotel
Price: € 2,350
(Minimum group size 10 people, maximum group size 15 persons)
The following services must themselves be provided / paid for by the participants:
Organization arrival or booking of an international flight to Kenya (Mombasa). 

Single room supplement: 300 €
Visa (Cost: 40 €)
drinks, service tip, etc.
Moreover, additional individual counseling sessions with angle oracle card readings and/or Akashic Records channeling and healing sessions can be booked during the holiday by appointment.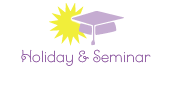 You want to participate in this seminar in Kenya? Please sign up directly at the event organising agency "PURE NATURE Safaris in Kenya" via the form below.

Views of the Beach Hotel Sonrisa, Diana Beach, Kenya
Download here a print version of the seminar flyer (currently in preparation). If you want more information then please feel free to make a request by the form below.
Important:
The holiday trip is about 14 days, of which the White Time Healer Seminar with Sabine Steinbach will take place on four days in the morning.

Each participant receives a comprehensive seminar script.
The seminar contains all methods and instructions of the seminar White Time Healer Level I.
At the end of this training seminar, the student receives a White Time Healer certificate. This entitles him / her to participate in all constituent Universal White Time Healer seminars worldwide.
Note:
An energetic treatment with Universal White Time Healing serves to promote self-healing and the improvement of well-being and is not a substitute for diagnosis and medical treatment of diseases by a doctor or health practitioner. Therefore health problems should always be medically investigated before an energetic healing session can take place.
Sign up for Holiday & Seminar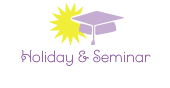 You want to participate in this seminar in Kenya? Here you can sign up directly via the event organising agency "PURE NATURE Safaris in Kenya":